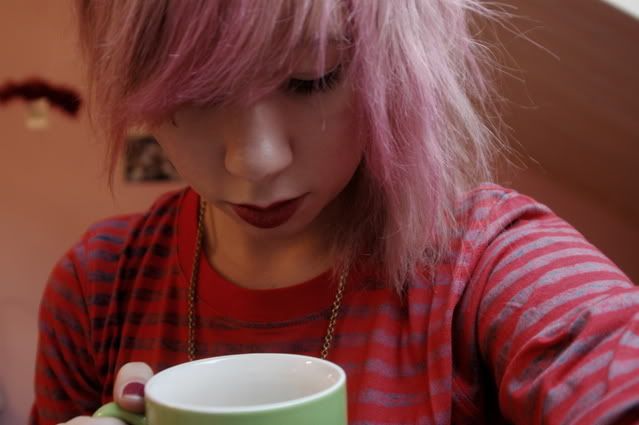 Just wanted to show off my awsum cups I got from the Bossaliina flea market! Gotta love those.
Another thing I wanted to show off is my hair! It's PINK! Cotton candy hair, I finally did it ♥
Also, I'm going to do a "recent boughts" type of post pretty soon.. when I came home today, it was already too dark to take any pictures..