(Manfred Mann - Fox on the run)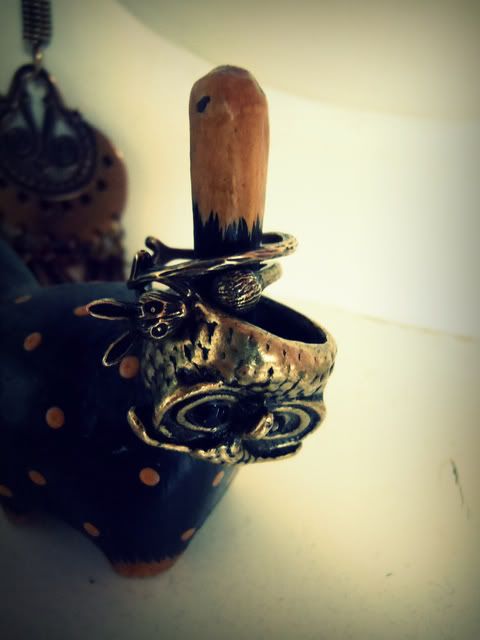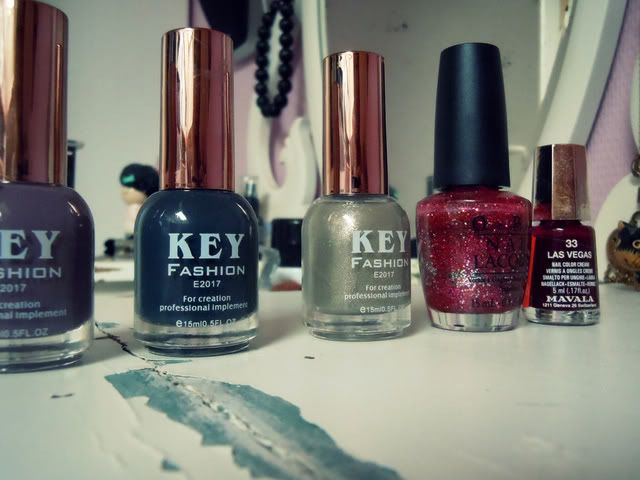 I found a new way to use that awesome cat I got from my friend Åsne(i think?) a long long time ago. It now is the lord of the rings! My rings! My precious...
Also some nail polishes I've bought and gotten recently. Key ones are from Allu ! My favorites atm are the Key silver glitter and O.P.I excuse moi.
Löysin tollasen kisun mun hyllyltä ja keksin sille uuden hienon käyttötavan. Se on nyt sormusten herra, ja vahtii niitä uljaasti! Tossa myös uusimpia kynsilakkoja. Jos et jo tiennyt, olen ihan hulluna kynsilakkoihin! Lempparit tällä hetkellä Key hopeinen glitteri ja O.P.I Excuse moi. Key lakat sain tosiaan Allulta singapore-tulijaisena! Kisukin tulijainen jonka sain joskus aaaikoja sitten Åsnelta.
What do you collect? Or do you perhaps hate collecting stuff, let me know!